Tail lights are arguably the most noticeable lighting feature on your truck. There are a ton of low quality aftermarket solutions and we hope to walk you through which options are even worth your dime. Doesn't matter if it's an OEM replacement or an upgrade, in this article we will break down the best F150 tail lights options on Amazon for your 2009-2014 F150 or 2010-2014 F150 Raptor.
Best F150 Tail Lights – Winners
Quick Comparison
---
Recon – Best Quality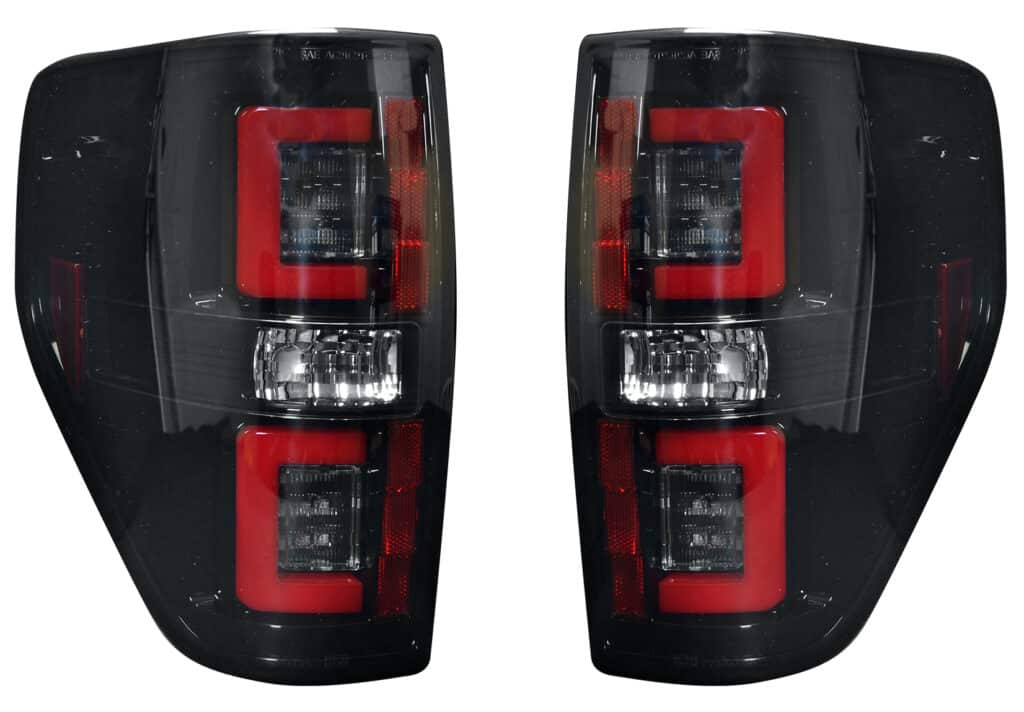 Yes these are the most expensive options by far, but Recon has been in the aftermarket lighting business for longer than most and these F150 tail lights will not disappoint. They are so far the highest quality F150 tail lights we have reviewed. Looks, perfect fit, water protection, long life, these Recon's have it all. Recon was also one of the first to rock the dual led tube accent lights that you now see from AKKON. If you're looking for the best quality and performance over factory on Amazon. Look no further.
Additional info can be found on the manufacturer's website.
Pros
Highest quality
Best factory fit
Best weather protection
Amerilite – Best Value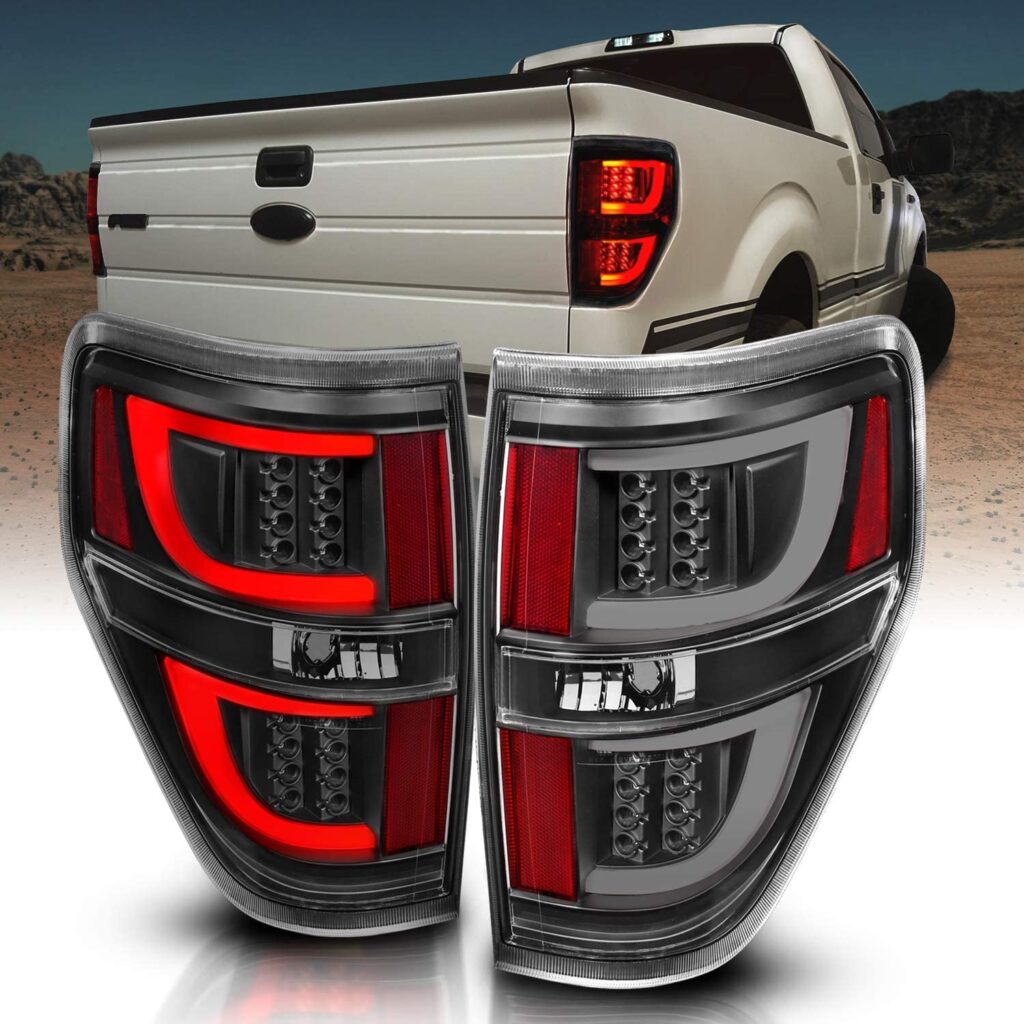 Designed for 2009 to 2014 models, these LED 2014 Ford Raptor tail lights are a direct OEM replacement that is our pick for the best, readily available, upgraded tail light. The LEDs and teardrop shaped accent lights give it an aggressive look guaranteed to impress (similar look to ANZO). Easy to install and requires no modification; comes in multiple colors that meet or exceed strict OEM requirements, including Department of Transport (DOT) and Society of Automotive Engineers (SAE) standards. You won't go wrong with this option from Amerilite. Combined with Amerilite's established reputation, we give them our best value award in this lineup.
Additional info can be found on the manufacturer's website.
Pros
Affordable
Easy to install
Great look
Good warranty
Multiple color options (Smoke & Red)
Established reputation
Cons
Additional weather protection recommended for long term moisture protection
Evan-Fischer – Best OEM Look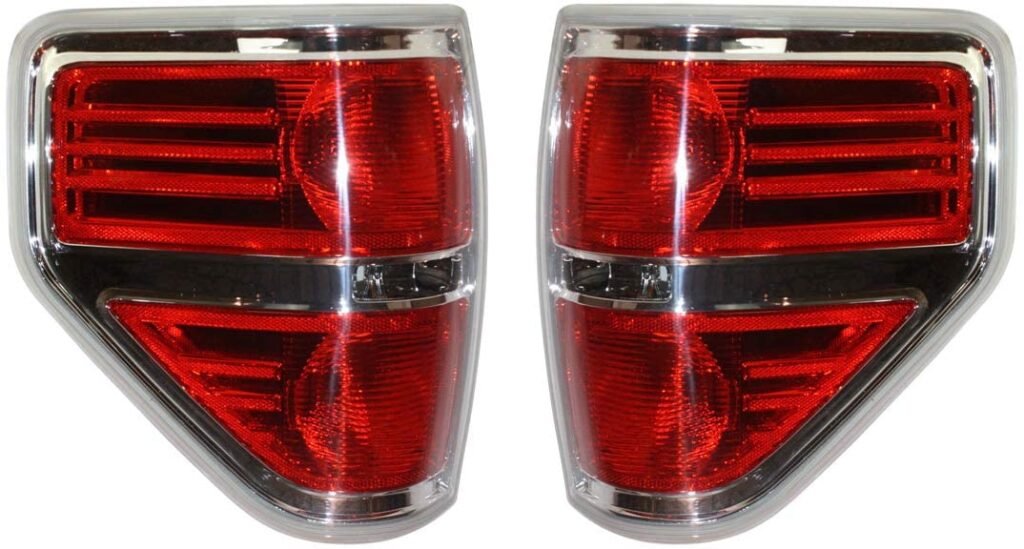 For the simple OEM look without the OEM price Evan-Fischer is your best option. These F150 tail lights are not anything to write home about, but you know what you're getting when it comes to the looks. AKKON , ECOTRIC and ACANII all have OEM styles but Evan-Fischer has the best track record among the group for quality and reliability.
Pros
Best quality OEM style
OEM style

Direct Fit replacement

Meets DOE/SAE standard

Good Warranty
Cons
OEM Style (yeah is a pro and con)
AlphaRex – Honorable Mention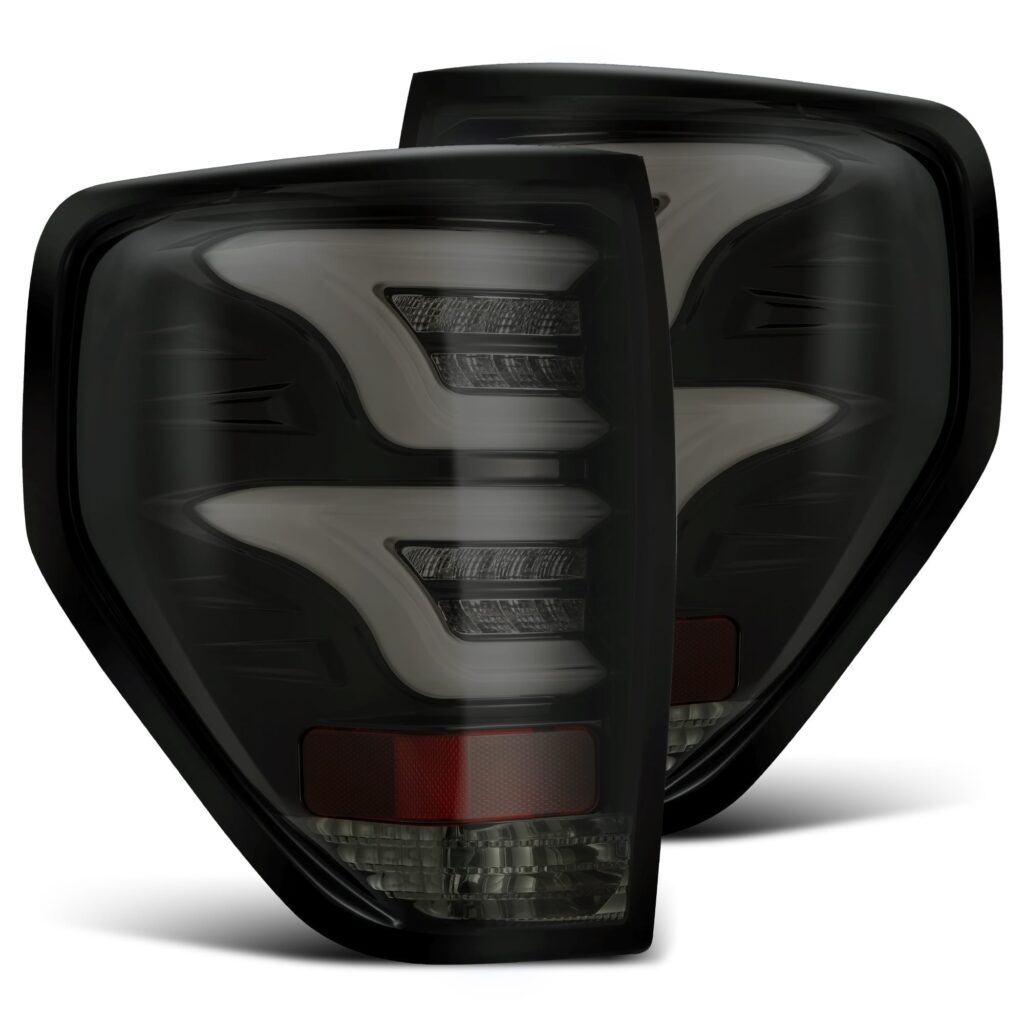 Alpha Rex deserves an honorable mention because they are by far the best value we have tested. Check out our Alpha Rex f150 tail review to find out why we love them. They are highly recommended but there is limited stock & inventory at the moment. Alpha Rex is a newer player in the aftermarket lighting scene but is stealing the show in other categories such as our Ultimate Guide F150 Headlights 2009-2014 best headlight pick for your F150. Their track record has shown to provide the most up-to-date styling with higher quality and more features than competitors of the same price. If none of our other picks feel right check out the manufacturer's site for updates on future availability. Or check out the lucky few who have got their hands on them on the Ford Raptor Forum.
Make sure to check out our other product to upgrade your truck